GISMAN issues from the French company B.B.T. established in 1860 and specializing in the implementation of major historic lighthouses and light stations on all continents, until the late 1960s.
Through the heritage of this long and proud history, GISMAN has been developing this expertise and offers today innovative and cost effective solutions for the modernization and upgrading of historic lighthouses.
Rotating beacons
GISMAN GFT-200
VEGA VRB-25-LED
GISMAN GFT-200 is a revolving lantern intended for long range beaconing. It is an ideal equipment for new lighthouses and for the refurbishment of existing equipment.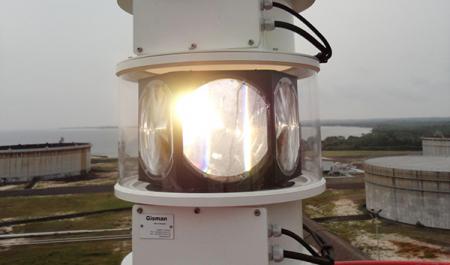 The VRB-25-LED is a high intensity rotating beacon suitable for ranges up to 25NM. It is an ideal replacement for beacons with Fresnel lenses in historic lighthouses, or locations requiring intensities greater than what can be achieved with typical stationary beacons.
Revolving pedestal
GISMAN revolving pedestal is the ideal solution for lighthouse rehabilitation, where it is recommended to keep the historical lens without mercury bath.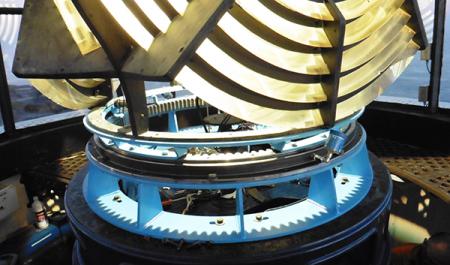 Lantern house
Based on a modular design, GISMAN lantern house can be easily assembled, even in isolated sites, without substantial logistical means.